Goal:
To revisit the website, enhance its user-friendliness, and implement some of the user feedback.
​
Roles & Responsibilities:
My responsibilities included identifying issues, devising solutions, guiding the team through the process, and creating a project timeline.
UX/UI Designer

Team Leader of 2 Jr UX Designer
​
Key
Challenges and Solutions
1. Problem
Lake of consistency​

Solutions
Using the latest trend and technology.
Convert Voice to Text

Preserve Handwritten to Digital

Gain Insights with LLM Technology
2. Problem
Lack of motivation
​
Solutions
Personalized feedback and tips based on user input, leveraging data analysis and AI for tailored insights and recommendations on the personal growth journey.
​
Incentivize user engagement by implementing a rewards system.
3. Problem
Lake of customisation and organization
​
Solutions
Allows users to customize their entry pages, reflecting their unique style.

They can choose color schemes for better organization and categorization of their journal entries.
4. Problem
Get feedback and report for specific dates or periods
​
Solution
Ability to generate detailed reports and receive meaningful feedback on specific dates or periods of their choice.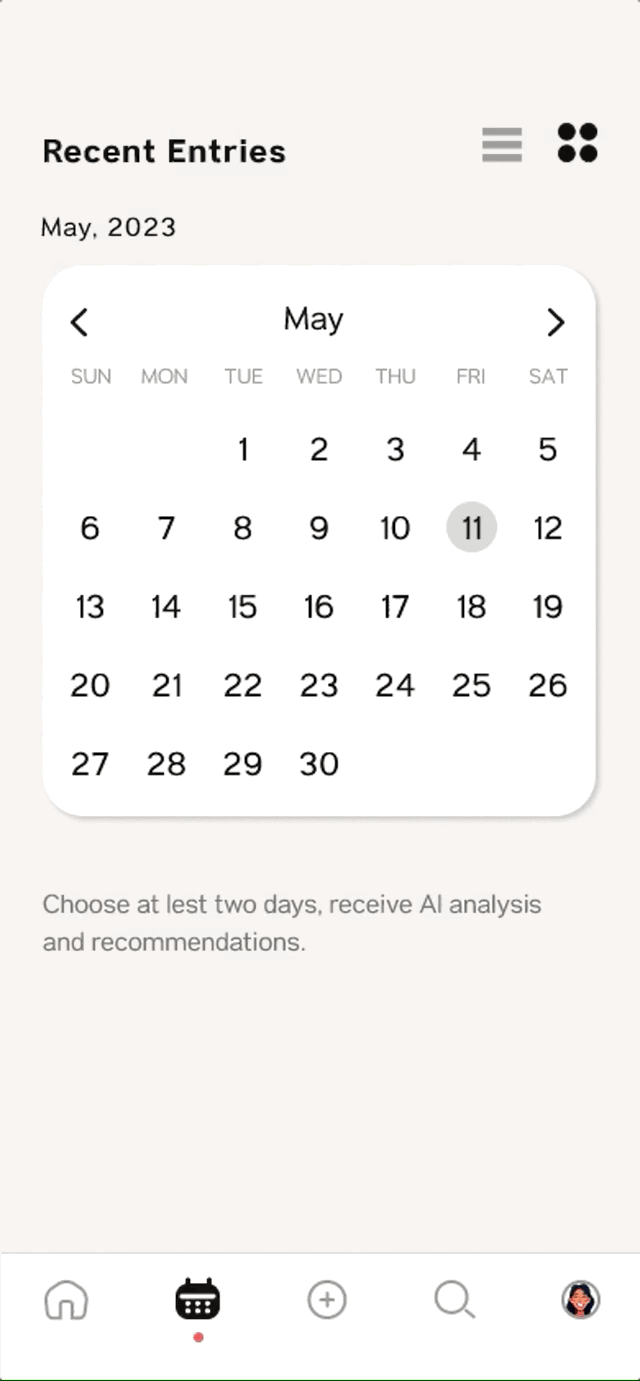 The design process involved continuous iteration and refinement, with frequent reference to research, personas, and early-stage design testing. We embraced an iterative approach, making updates and changes along the way to ensure a user-centered and optimized design.
User- Research
Who is the target user and why?
Generation Z.
​
Survey and Interview
To gain a deeper understanding of our target audience, we conducted a survey on Google Forms to gather more specific insights from individuals. The purpose of the survey was to gather insights on what this generation perceives as their needs and pain points when it comes to the self-journey app.
We conducted one-on-one interviews with six candidates to gather sufficient data and identify findings that are crucial to users.
​